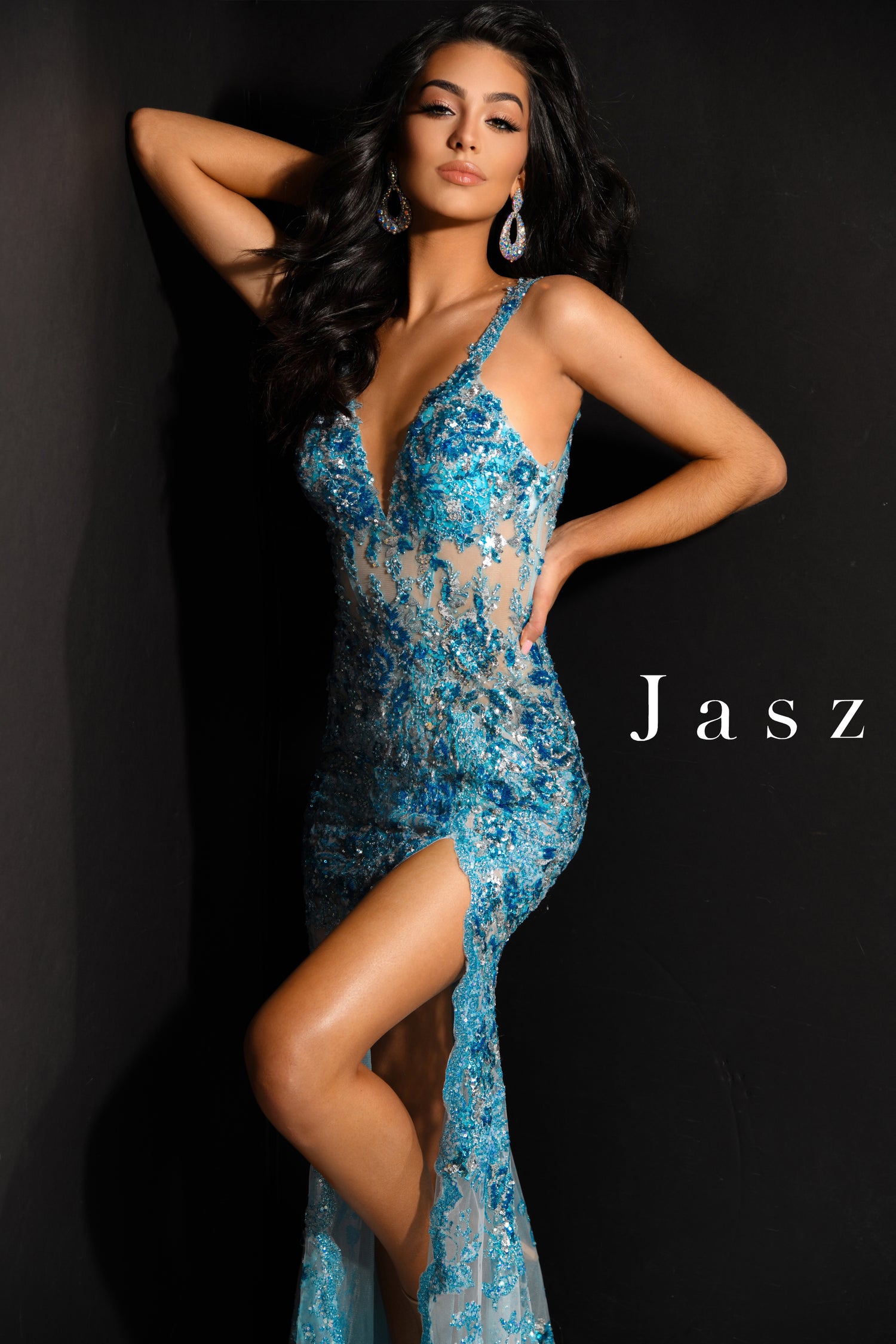 The Jasz Couture Brand
Jasz Couture is a designer for prom, pageant, bridal, and eveningwear dresses. Whether you're looking for something simple and sophisticated or sexy and stylish, Jasz carries something for every girl and every occasion!
Established in 1986 by Tawinder Singh, Jasz Couture is a luxury fashion brand based in the heart of downtown Los Angeles. Their dresses are sold in over 350 stores all around the United States. The brand is renowned for high-quality fabrics and attention to detail, making them a most loved among celebrities and fashion enthusiasts. The extensive collection includes a wide range of colors and shades that can be used for all occasions.
Jasz has been designing stunningly sexy gowns for over three decades. Our glamorous gowns have been worn in various different pageants from local and state to even the national levels. Known celebrities also choose to wear Jasz Couture dresses to award ceremonies and events. And of course, Jasz is most known for being the perfect pick for both Junior and Senior High School Prom!
The brand continues to be a constant innovator in women's fashion industry featuring our sexy cut-outs and unique trends make it stand out. Whatever the occasion, a Jasz Couture dress will make the night an unforgettable experience by simply making you look spectacular!
Explore Our Collections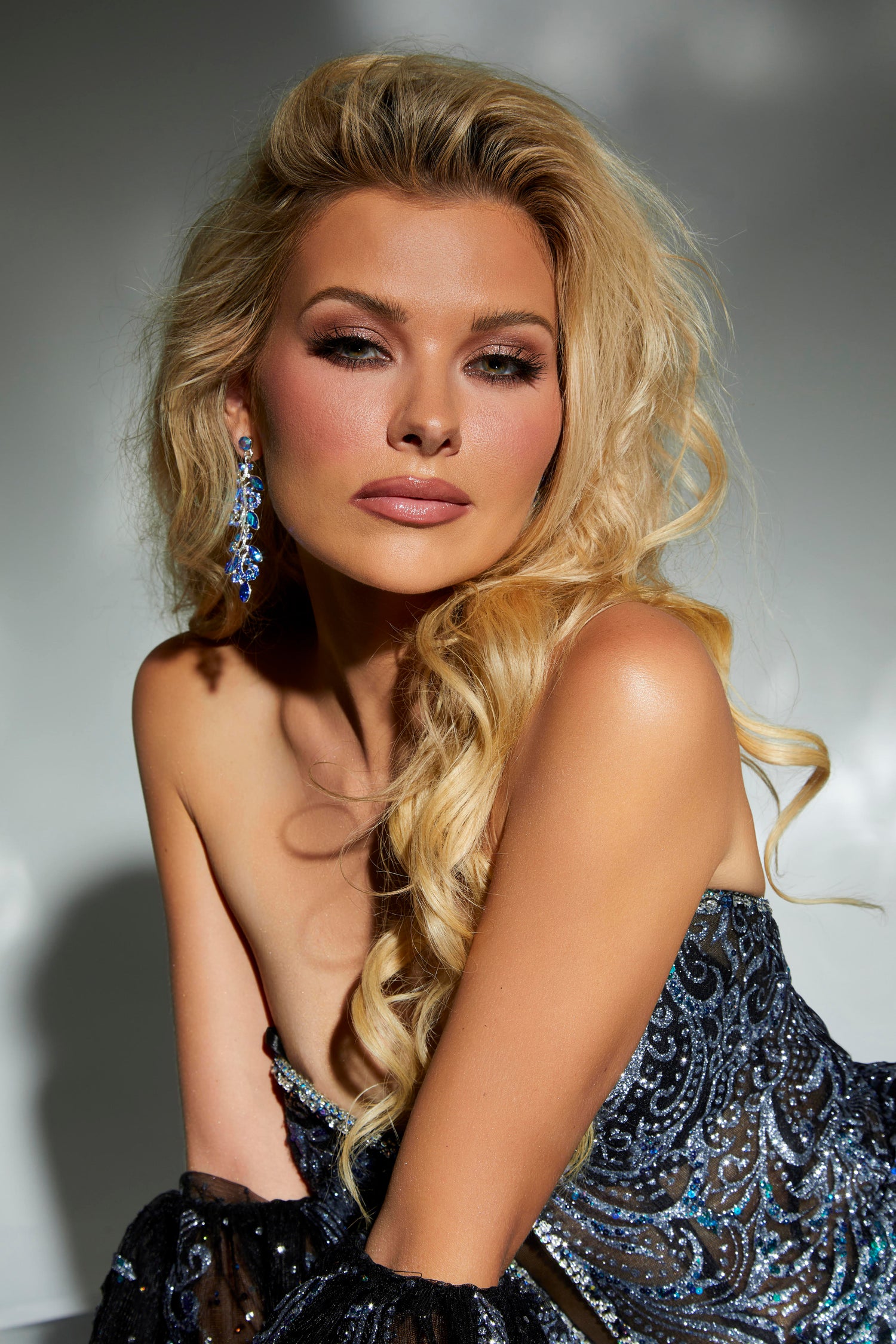 The Jasz Couture Directors
Tawinder Singh graduated with a BSc Honors in Mathematics and Physics from Delhi University, India. He later moved to the United States and started his fashion brand, Linzas, which soon evolved into what is today known as Jasz Couture. Tawinder is the CEO of Jasz and manages everything from designing to manufacturing, to being hands-on with all his customers. Tawinder believes in developing personal relationships and claims that the theory behind his success is his ability to connect and provide excellence in customer service. The respect he has achieved through his years of hard work and dedication to his brand exceeds all successes.
Pam Nierenberg is the National Sales Director for Jasz Couture. Pam is not only in charge of sales for all of Jasz's largest accounts, she also helps design many Jasz's most gorgeous gowns. Hard work and dedication to work is something that Pam never fails to show. In addition, Pam leads the Jasz trade shows across the country and travels to individual stores to add to Tawinder's belief in creating a personal touch. Overall, with more than 20 years of being with Jasz, Pam plays an essential role in the Jasz dream team by helping define what is known as the Jasz Girl. That is, glamor founded on the principles of old Hollywood, femininity, and freedom. It's young, it's fun, it's you … It's Jasz Couture!
Tawinder's daughters, Linica Kaur and Jasmine Kaur, recently jumped on board and joined the company as key leaders. Linica Kaur graduated from UC Riverside with a BS in Business Administration and is now the Vice President of Manufacturing at Jasz Couture. Linica overlooks
all production duties at Jasz's factories to make sure all products are developed, produced, planned, and properly executed for delivery. Jasmine Kaur graduated from UC Riverside in Business Administration and an AA, Professional Designation in Fashion Design from FIDM, LA, and is now the Vice President of Marketing and Operations at Jasz Couture. Jasmine overlooks all of Jasz's marketing strategies to help maintain a proper image of the company. She also plans, directs, coordinates, and oversees all operational activities.
Become a Retailer